How my counselling approach works
I work in a Person-Centred approach which is primarily about being a good listener. My skills lie in being able to empathise and help you determine the right way forward for you. I do not offer directions, opinions, or advice.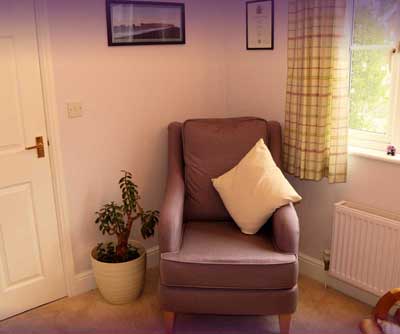 Therapy and support
I don't know how it feels to be you, however, I will do my best to try and understand, to see things from your perspective to get a sense of how life feels for you. I believe that inside we all have the capacity to know what is in our best interest and at this moment in time you just need some help and support to help find it. This is where I can support you.
I believe that one of the key elements of successful counselling is the 'relationship' between the client and the counsellor, a two-way relationship, built on mutual trust. I will offer you empathy, acceptance, and honesty. I will not judge you; I will not tell you what to do or how to live your life. I will offer you support, so together we can discover what you need to help you move forward.
I will give you time and space to share, with me, what it is that is troubling you. I will listen in a non-judgmental way. I will accompany you on your journey to find the tools to help you cope with your issues & problems. Together we will find the resources within you to progress.


What to expect
In our first session, we will discover what it is that you want from counselling and what I can offer you. We will find out about each other. Sometimes people don't automatically 'click' so we will find out if I am the right counsellor for you.
I will also explain why confidentiality is a top priority. Everything you share with me will remain confidential. I will not pass on information to anyone without your prior consent.

However, if I have a concern for your safety or wellbeing or that of another person who is involved in your life, then I may have to share relevant information to protect those involved. However, I would make every effort to discuss the matter with you before ensuring that steps are taken to safeguard the wellbeing of all involved.
I will always be honest with you and I hope our relationship will grow in to one of mutual trust and understanding, key elements in a therapeutic relationship.


Looking at life through a Kaleidoscope
I believe…

Life is like a Kaleidoscope, forever changing, different patterns and different colours at different time. We experience different feelings every day and at different points in our life. Life can feel positive, full of bright colours and beautiful patterns. However, this may not always be the case.

Sometimes something happens in life which can upset the balance and it can become difficult to cope. Days can feel dark; feelings of confusion and despair can develop. Anxiety, stress, and depression can take over or you may simply have feelings of not coping. It can all feel too much to deal with.

However, just like a Kaleidoscope, when you turn it, just one small turn, the patterns, and colours change; a few changes can make things brighter, clearer, more focused, and easier to see; just like life.

Counselling can be like this too, taking that step to understanding what and why you are experiencing certain feelings and emotions and then understanding how to cope with these feelings can make life easier to cope with. Sometimes small steps can lead to big changes.