Let me introduce myself, my name is Isobel Salmon, but I am often known as Izzy and answer to both names.
Following a varied and interesting career path, including working in dentistry, the ambulance service and the funeral business, I reached a point in my life where I wanted to utilise all of the skills, knowledge and life experiences which I had gained in these various professions. Becoming a counsellor felt like a natural choice. It enabled me to consolidate my skills and offered me the opportunity to work in a position which is extremely rewarding and worthwhile.
After gaining the Certificate in Counselling Studies and the Post-Graduate Diploma in Counselling, in July 2017, I graduated from the University of East Anglia with a Master of Arts in Counselling. Since then I have completed additional training in Counselling for survivors of Sexual Abuse and a Certificate in Couples Counselling. I continue to attend training courses and CPD seminars when possible, to keep my knowledge up to date and current.
I consider that my academic studies, my previous careers, and my life experience have enabled me to gain a wealth of awareness and understanding of my clients. This all contributes to my ability to be able to offer effective counselling.
I believe that I am a good listener, able to demonstrate empathy and acceptance, and who enjoys building therapeutic relationships. It is important to me that I can create a calm and safe environment where we can work and explore together, to help you move forward to a more positive place in your life.
Prior to qualifying as a counsellor, I volunteered as a Samaritan listener. My training here gave me the skills to listen to callers who were experiencing emotional distress, challenging times, or suicidal thoughts. The ability to listen, demonstrate empathy are skills which carried me forward into the world of counselling.
Whilst studying for my diploma at the University of East Anglia, part of my training Included a placement at the University Wellbeing Service. The students I counselled here faced issues including, stress, anxiety and depression.
I currently volunteer, part-time, as a counsellor at The Sue Lambert Trust in Norwich, an organisation which supports survivors of rape, domestic violence and abuse. I undertook additional training in trauma, enabling me to offer support to clients who have experienced these situations.
My roles at the Samaritans, UEA and The Sue Lambert Trust, have all provided me with experience, knowledge and understanding, skills which I utilise in my own counselling work at Kaleidoscope Counselling.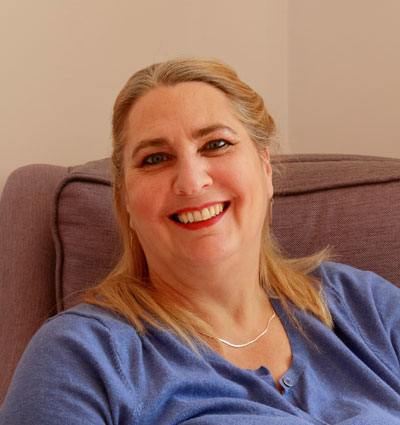 Looking at life through a Kaleidoscope
Finally, I believe…
I believe life is like a Kaleidoscope, full of many different colours and patterns. Everyday we experience various feelings & emotions. Some days life can feel positive, full of bright colours and beautiful patterns, we feel happy and life is good.
However, sometimes something happens in life which can cause the colours to change, to darken and the patterns become distorted. Life can feel challenging; feelings of confusion and despair can develop. Anxiety, stress, and depression can take over, it can all feel too much to deal with.
However, just like a Kaleidoscope, just one small turn, one small change, the patterns, and colours can change. They become brighter, clearer, more focused, and easier to see.
Counselling can be like this too, taking that step to understanding what has happened and why we are experiencing certain emotions. Gaining an awareness of these feelings can make life easier to cope with. Exploring our emotions can give us the understanding to make changes happen. Sometimes small steps can lead to small changes, small changes can lead to bigger changes, changes can lead to a more positive place in life.

Take that next step, embark on your counselling journey, and see where it leads………
BACP Membership
As a registered member of the British Association of Counsellors and Psychotherapists (BACP), I am bound by their Ethical Framework, their principles and values are important to me and I adhere to them in my practice.