Let me introduce myself, my name is Isobel Salmon
A few years ago, I had a deep desire to make a career change and as corny as it sounds, I really wanted to do something which would help people.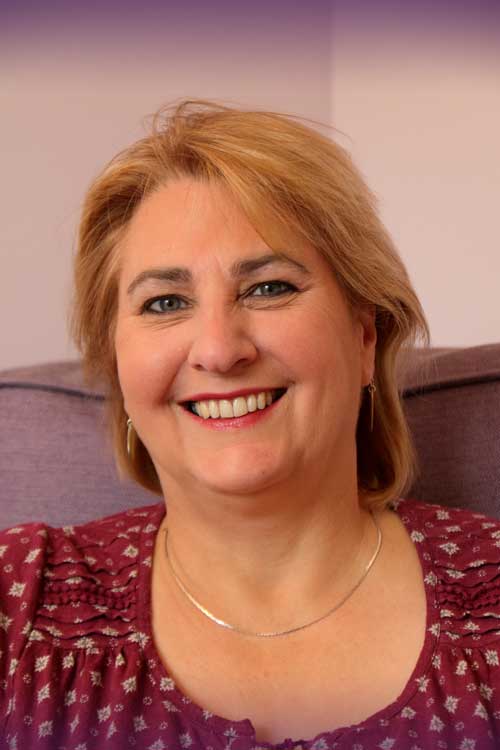 Having previously worked as a dental nurse, paramedic, pub landlady and then as a dental practice manager; an interesting, varied and at times stressful career path, I felt I needed a change. I wanted to get back to working with people on a more humanistic level. I decided Person-Centred counselling was the route for me to take. So, I returned to education and study to begin my journey into the world of counselling.

I Studied in Norwich
I began by enrolling into an introductory counselling course at The Norwich Centre. I followed this by completing the Certificate in Counselling Studies. From there I progressed onto the University of East Anglia (UEA) where I achieved the Post-Graduate Diploma in Counselling.
I graduated from the University of East Anglia with an MA (Master's degree) in Counselling.
While studying for my Master's degree I also worked part-time as a Funeral Arranger which allowed me to gain a deeper understanding of the bereavement process and to witness the emotions & feelings which people experienced during this time.

Understanding and empathy
I believe that all my previous careers have enabled me to gain a wealth of experience and understanding about people. I have worked with people from all walks of life in many different situations and environments. I consider I am a calm, relaxed person, I don't judge or give advice and I have the ability and skills to support you.
I am a good listener, empathetic and a relaxed person who enjoys building therapeutic relationships with clients. It is important to me that I can create a calm environment where we can work together to help you find what is right for you. For me, counselling people who are in a difficult place or unable to understand their emotions, who then move on to a much brighter future and can cope with all life brings, is extremely rewarding.

My counselling experience
Part of studying for my diploma involved a placement whereby I had to complete 100 hours of counselling with clients to gain my qualification. During this time, I worked at the UEA's Wellbeing Service, where I counselled students on a range of issues from stress and anxiety about exams to dealing with more complex problems.
Since gaining my diploma and whilst studying for the MA, I worked as a volunteer counsellor with The Sue Lambert Trust in Norwich an organisation which supports survivors of rape, domestic violence, and abuse. I underwent additional training in trauma to enable me to offer the support required to work alongside clients who have experienced these circumstances. I continue to volunteer at the Sue Lambert Trust one day a week as a counsellor.

BACP Membership
As a registered member of the British Association of Counsellors and Psychotherapists (BACP), I am bound by their Ethical Framework.