SESSIONS
Serene setting just outside Norwich creating an oasis of calm for counselling
I have lived in the pretty, rural village of Lyng, about 12 miles outside of Norwich, for the past 14 years. I am hopeful that you will like it as much as I do. It's small and quiet, the perfect setting to feel at ease in.

With your wellbeing in mind and to provide a relaxed and comfortable space, I have created a beautiful and calming counselling room within my home.

I have chosen soft lilac tones and comfortable chairs with the option of wrapping yourself up in a blanket if you so desire during our therapy sessions. The aim has been to create a space where you can feel secure and talk freely.

My home is also wheelchair accessible with cloakroom facilities available for all.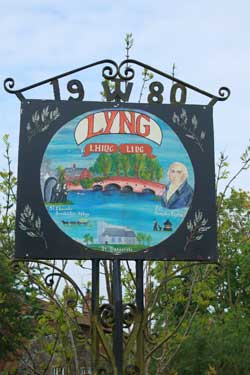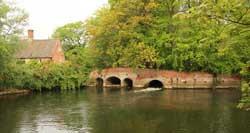 DAYS & TIMES
Appointment times available between: 7am and 8pm
Once you have taken that initial first step toward finding the help & support you need. It's important we talk over the phone first to begin building a counsellor/client relationship based on trust and confidentiality. Speaking to me is the start of your journey…
I understand people lead busy lives and finding time to see a counsellor can be difficult, especially living the fast-paced lifestyles most of us seem to have these days.
FEES
First session 40 minutes £20
Subsequent sessions 50 minutes £40

Before arranging to come and see me for an initial assessment, please telephone me for an informal chat or email me with any questions.

Email: isobelsalmon@kaleidoscope-counselling.co.uk
Telephone: 01603 308025

Cancellation Policy
Should you need to cancel a session 24 hours' notice is required. Failure to do so may incur a charge. Failure to attend a session, without notice, may also result in a charge.
BOOK NOW
To help make it easier for clients, I am offering, both early morning and evening counselling appointments. You can book to see me from as early as 7am through until 8pm on my working days of Mondays, Tuesdays, and Thursdays.

Our first meeting will be for 40 minutes to find out about each other. Thereafter, our sessions will be for 50 minutes, on a regular weekly basis for as long as we feel they are needed.