Where?
In 2017 I set up Kaleidoscope Counselling, working from my home, I wanted to use my counselling skills to offer counselling in a relaxed, calm and secure environment.

Having recently re-located from the village of Lyng, face-to-face counselling now takes place in my new home in Caistor St Edmund. Caistor St Edmund is a small village, which sits just 4 miles south of the city of Norwich, lying between the A140 and A146, it is easily accessible. Here, I have a dedicated room which provides a quiet, private and confidential space for counselling to take place. There is ample off-road parking and a regular bus service from Norwich City Centre too.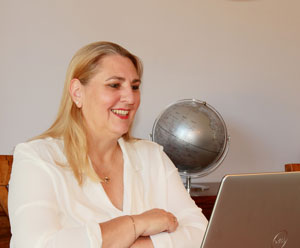 How?
Face-to-face Counselling
As mentioned previously, face-to-face counselling takes place in my home in a dedicated counselling room. The space is quiet & calm, a place for you to relax and receive the emotional support on offer. Counselling sessions last for 50 minutes, with the exception of the first appointment which is 40 minutes long.
When?
Early morning and evening appointments are available
I understand people lead busy lives and finding time to see a counsellor can be difficult, especially if you work regular working hours, 9-5. I feel it is important to me to be able to make counselling accessible for all and to offer flexibility around appointments, so that clients who work can access appointments outside of their working day. I offer early morning appointments, from as early as 7am and late evening too, up to 8pm, as well as appointments throughout the day.
Furthermore, I did not want to be bound by strict time boundaries, such as 6 appointments only, as often the case with some counselling organisations. I wanted to work with clients with no set time frame, enabling counselling to go at their pace – counselling takes as long or as little as it takes, I am led by the client and their needs.
Online & Telephone Counselling
I offer online counselling, via Zoom or Skype, and telephone counselling too. These methods of contact enable me to reach a wider audience and deliver counselling regardless of your location.
If you decide that you wish to choose online or telephone counselling, we will jointly consider exactly which method of contact is most suitable for you and your circumstances.
Whichever method of counselling you choose, I offer the same level of confidentiality, emotional support and my principles of counselling still apply, whether face-to-face or online.

Supervision

I offer supervision to fellow counsellors in a collaborative approach, from a person-centred perspective. Regardless of your counselling style, I facilitate supervision in an open, honest caring manner, ensuring that your supervision needs are met.
Furthermore, I offer supervision to other professionals, who consider they may benefit from person-centre supervision within their professional occupations.
Please contact me if you would like more information about supervision.
FEES
Initial appointment - £20
Subsequent sessions -
Face to face £45

Online / Telephone £40

Couples £60


Supervision £30
Email: isobelsalmon@kaleidoscope-counselling.co.uk
Telephone: 07714 265922


Cancellation Policy
Should you need to cancel a session 24 hours' notice is required. Failure to do so may incur a charge.
Failure to attend a session, without notice, may also result in a charge.